Made with Extra Strong TPU
The Eclipse™ Elite is made with extra strong thermoplastic polyurethane (TPU) that has an industry-leading thickness to prevent any tearing or undesirable explosions. Some companies produce their chambers with PVC plastics, which aren't the strongest material available, and to save costs, they make the PVC material extra thin which explains why only 1-2 year warranties are provided in their country of manufacture.
Computer Controlled Laser-Cutting
The TPU is then cut on our computer controlled laser-cutting machine so each chamber joint is perfect, every time. This is imperative because if there are any slight imperfections in cutting of the TPU chamber material, the joins will be susceptible to breakage and can come apart after use.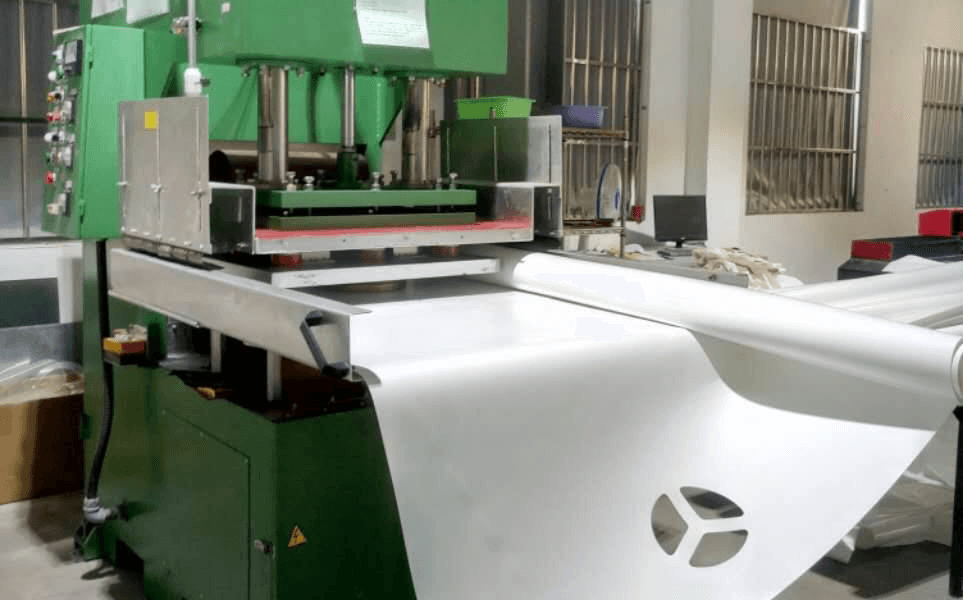 Quiet, Oil-Free Compressor

Our oil-free compressors are designed and made by us to withstand continual use and operate at minimum sound volume. In fact, you can use our portable hyperbaric chambers in your spare room, study, lounge room etc. without any distractions to others.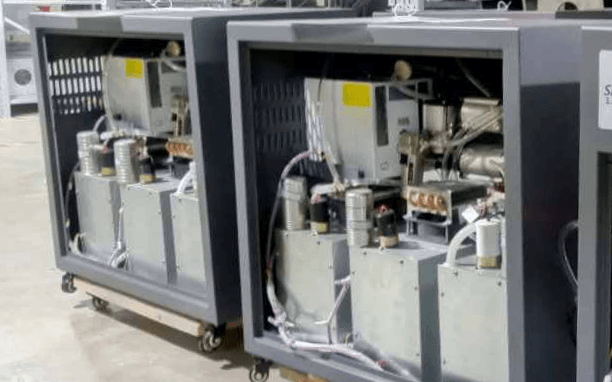 Precision Oxygen Control & Co2 Scrubbing
Our oxygen concentrators have been designed to convert the air we breathe at 21% into 90 to 97% pure oxygen and send it into the chambers in the right hyperbaric conditions. You are able to control the amount of oxygen flow from 1L per minute right up to 10L per minute, depending on the model of portable hyperbaric chamber you choose. Our Eclipse™ Elite comes standard with carbon scrubbers. A carbon dioxide scrubber is designed to absorb carbon dioxide (Co2). This is a very, very important piece of technology that must be installed in every enclosed space (i.e. chamber) to prevent carbon dioxide and monoxide build-up inside. These gases can kill. Our portable hyperbaric chamber is the ONLY chamber in the world that has this installed as standard.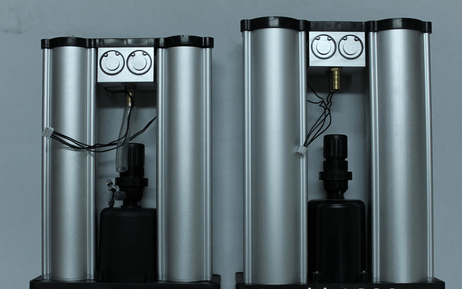 Quality Assurance

Each one of portable hyperbaric chambers is thoroughly quality inspected, tested and operated for 96 hours by our quality control team as soon as it comes off the factory line. When you receive delivery of your portable hyperbaric chamber, you will have peace of mind knowing that it will work perfectly and keep on working for years to come.
State of the Art Manufacturing Facility in China
At our state-of-the-art manufacturing facility in Shanghai, China, we have been producing the largest amount of premium portable hyperbaric chambers for people from all around the world. For over 10 years we have led the world in hyperbaric engineering and manufacturing processes. The facility has produced over 30,000 portable hyperbaric chambers for our happy customers worldwide. We lead the world in warranties for our range of chambers with a 3-year parts and manufacturing warranty held by our Australian brother company. We are able to do this due to our superior processes and premium quality materials and technology that are used in all of our chambers.