The Hyperbaric USA Story
We know Hyperbaric Chambers... in fact we are the world's largest manufacturer! Here's how we got there.
Welcome to Hyperbaric USA the future in hyperbaric home treatment. Our goal is to make available to the US market, nothing but the finest and the best Portable Hyperbaric Chamber.


And we have left no stone unturned resulting in a corroboration that will change the face of hyperbaric home care worldwide. Hyperbaric USA (HUSA) have invested heavily in discovering what it takes to be number one in the industry. Our search didn't take us anywhere we initially thought it would, somewhere here in the United States. Surprisingly no, it took us, 'Down Under'.
Our research team led us to a company called Hyperbaric Chambers Australia. Yes, ladies and gentlemen, Australia. Responsible for the world's most sought after and sold Portable Hyperbaric Chamber. The Salus36.
Our conversation was simple and straight forward. We wanted him to design a Portable Hyperbaric Chamber for our US based company to offer the US market. As it turned out we were not the first from US shores to approach Mr. Williams, looking to work with his team of designers. Two very well-known and high-profile doctors here in the US had also made a bid to partner with the Australian company.
When asked, Mr. Williams responded, "We already sell to the US. In fact, that's how we came to the attention of certain medical professionals there wanting to introduce the Salus36 to their existing patients. Unfortunately, the numbers just weren't there for us to do anything meaningful." Asked why he thinks the Salus36 has outsold every other chamber in the world, Mr. Williams replied, "People want to see results. Not the kind you wait for years to get from a laboratory.

They want to see the kind of results that changes lives now, today. That's why the Salus36 is so successful. People have seen the results of what a fathers' love for his son can do."
After months of endless discussions, Hyperbarics USA finally reached an agreement with Hyperbaric Chambers Australia. Mr. Williams and his team wasted no time and began work on what we knew would not just be world class but a world first. We wanted to bring the world title to the USA.

Hyperbaric Chambers Australia was commissioned to design the future. No expense spared.
Our instructions were clear. We wanted a chamber that will supersede the Salus36. Their design team set about solving 2 known problems with the Salus36. And what they came up with was simply genius. They have with one stroke permanently changed the look of inflatable hyperbaric chambers. The new look chamber allows easier access with more natural light streaming into the capsule.

These were the 2 most commonly requested features their customers over ten years consistently asked for when buying a new Salus36.
A NEW WAY OF THINKING

They accomplished this by shifting the entry point from the top (Top Entry) of the chamber to the side of the chamber (Side Entry) allowing those who are less mobile to enter and exit freely. Solving the natural light problem however took engineers to a whole new level of checks and balances.

By changing the foot end of the capsule to a 45' angle and placing a larger viewing window in allowed 40% more light into the chamber giving it a larger more open feel. Alleviating the fear of claustrophobia. On top of that we gave their engineers 'freedom' to improve on anything they could think of inside the heart of the Operating Unit. No holds barred.
Not only did this result in a better delivery system for both the pressurizing (Dive) capable of taking you to full pressure in 3 minutes. The oxygen levels were also increased to 97% as opposed to the Salus36 standard 95%. And they have introduced a new on-board CPU that is far superior in managing the whole system than the current Salus36. And unlike the Salus36 this CPU has the ability to be upgraded in the 'Future' as technology improves. Upgrades can be downloaded improving the user's session times and overall wellbeing. Giving a full analysis on oxygen uptake to how many breaths you took.
Future upgrades for THE CPU's in the home chamber system will include onboard movies displayed overhead. Mood settings from a clear moonlit starry night to the sound of a light breeze blowing through evergreen trees with a small stream gently trickling in the background. Or meditational music whispering to give you a more soothing experience. All designed to encourage users to stay engaged with their healing program.

"The future is digital power-based CPU's which can be monitored from afar to ensure customers are getting the very best performance from their chamber. Mr. Williams explained. "And that's only the beginning there is so much more to come."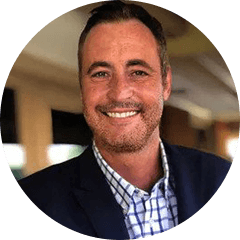 Meet Chris Williams
Meet Chris
Introducing the Game Changer
The Eclipse™ Elite Personal Portable Hyperbaric Chamber
Our Eclipse Elite Portable Hyperbaric Chambers deliver oxygen at a safe and effective 1.35 ATA at 10L per minute all delivered by our onboard CPU system combined with the only chamber in the world with carbon scrubbing technology. With BOTH external and internal gauges, it's easy to see what pressure the chamber is operating at.
Learn More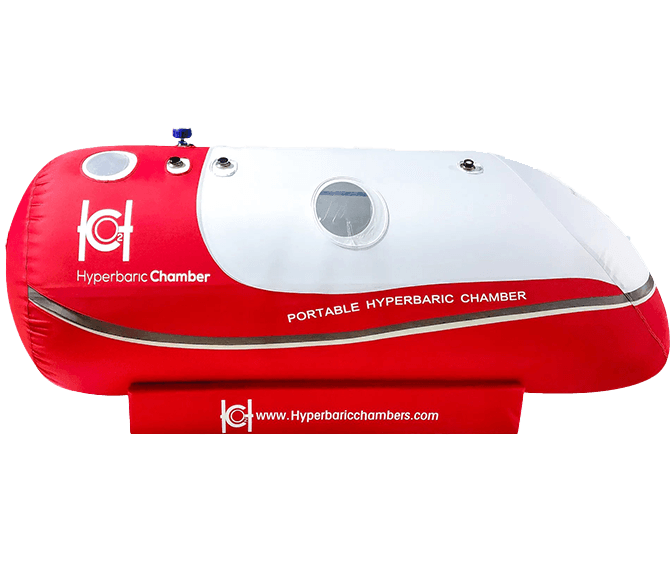 New Carbon Dioxide Removal
New Air Conditioning Unit
Internal Steel Frame and LED light
Got More Questions?
Speak with a Consultant
To get your quick price now on your portable hyperbaric chamber, fill out our calculator.